These carded wool products are completely natural - no dyes. They have been commercially washed and carded ready for spinning or felting. All the hard work has been done and they are ready to enjoy!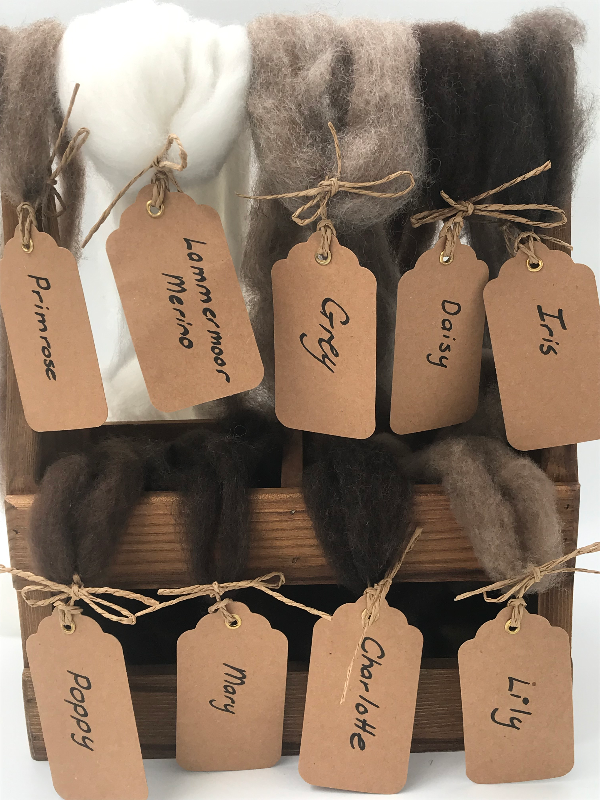 The organically grown white merino is from Lammermoor Station in Otago, New Zealand and is a fine 18.5 microns. It is as "soft as a cloud" and is the same wool as in the 10 Ply Lammermoor Merino Yarn.
The greys, browns and blacks are all from our own Briar Patch at Te Toko Station flock of sheep located in the Waikato region of New Zealand. We have been breeding this flock specifically for spinning and knitting wool since 2006. We are so proud of the improvements we have made in colour, micron and spinning style that we have decided to move to "Single Sheep" releases in this range in the same way that wine is released in single vineyard vintages.
Each Single Sheep release will have an individual name and will be the washed and carded wool from one sheep. The wool will be available for sale in 300 gram bags and the listing will show how many in total are initially available. How cool is that to be able to knit an entire garment from the fleece of just one sheep?
Be in quick if you want to purchase the full fleece lot. If you do miss out our next vintage will be released in around March 2022.
Wool for Spinning and Felting